Hello world!
February 4, 2021
2021-07-02 2:07
Hello world!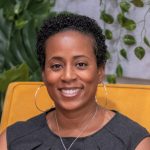 Shawan Worsley, PhD, LMFT, LPCC
Hello world!
Welcome to WordPress. This is your first post. Edit or delete it, then start writing!

Shawan Worsley, PhD, LMFT, LPCC
Shawan Worsley (she/her) is the Founder and Executive Director at Culture Ally. Dr. Worsley is a Licensed Marriage and Family Therapist and a Licensed Professional Clinical Counselor. She holds a Ph.D. in American Studies, an M.A. in Counseling Psychology, and B.As. in African American Studies and International Relations. In her former role as an Assistant Professor, she taught college courses, conducted scholarly research, presented her work at conferences throughout the country, and published an academic book with Routledge Press. As a therapist, Dr. Worsley has worked extensively in communities of color, providing therapy and case management to adults and children in virtually every clinical setting. In addition, she has created and delivered culturally responsive clinical training and consultation to therapists throughout the country. Dr. Worsley's vocational goal is to help eradicate mental health disparities that impair the health and well-being of communities of color as she continues to provide therapy services through her private practice in Northern California.