Engaging Race in the Counseling Relationship
About This Course
This introductory course will give you an overview of the most current understandings of race and racism and the significance of these terms for therapists and counselors. Topics include the definitions of race and racism, the significance of race today, various types of racism, and the role of privilege and marginalization in racial identity formation. In addition, the course delves into the concepts of intersectionality and culturally responsive counseling as core frameworks for working with culturally diverse clients. You will learn more about each of these concepts and how they assist you in working with issues related to race and racism. Each section provides an opportunity for self-exploration and intentional exercises to help you consider how to apply these concepts to your practice. In particular, you will consider common difficulties that arise when addressing race, including cultural ruptures and tools for managing these issues.
Learning Objectives
Explore definitions of the concept of race
Explore how your social identities impact your clinical practice
Consider how cultural humility helps clinicians effectively engage race in therapy
Consider effective strategies for culturally responsive communication strategies
Requirements
Students must complete the entire course for continuing education credit. This one hour course is approved for 1 CEU/CE.
Target Audience
Marriage and Family Therapists
Social Workers
Clinical Counselors
Psychologists
Educational Psychologists
Module 1: How Exactly Does Race Work?
Module 2: Race and Psychotherapy
Module 3: Understanding Racism
Module 4: Culturally Responsive Counseling
Module 5: Engaging Race in your Practice
Module 6: Considering the Challenges
Module 7: Effectively Engaging Race
Your Instructors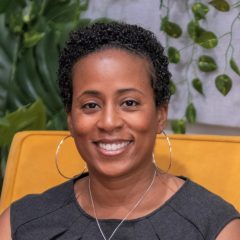 Shawan Worsley, PhD, LMFT, LPCC
Culture Ally Founder and Executive Director
Shawan Worsley (she/her) is the Founder and Executive Director at Culture Ally.  Dr. Worsley is a Licensed Marriage and Family Therapist and a Licensed Professional Clinical Counselor.  She holds a Ph.D. in American Studies, an M.A. in Counseling Psychology, and B.As. in African American Studies and International Relations.  In her former role as an Assistant Professor, she taught college courses, conducted scholarly research, presented her work at conferences throughout the country, and published an academic book with Routledge Press.  As a therapist, Dr. Worsley has worked extensively in communities of color, providing therapy and case management to adults and children in virtually every clinical setting. In addition, she has created and delivered culturally responsive clinical training and consultation to therapists throughout the country. Dr. Worsley's vocational goal is to help eradicate mental health disparities that impair the health and well-being of communities of color as she continues to provide therapy services through her private practice in Northern California.
See more