Our Team
February 12, 2021
2022-01-24 12:22
Our Team
BRAVE LEARNING STARTS HERE
Founder & Executive Director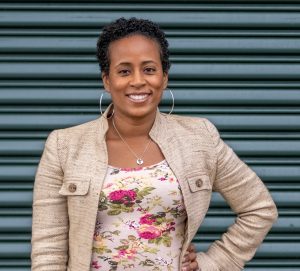 Shawan Worsley (she/her) is the Founder and Executive Director of Culture Ally.  Shawan is a Licensed Marriage and Family Therapist and a Licensed Professional Clinical Counselor.  She holds a Ph.D. in American Studies, an M.A. in Counseling Psychology, a B.A. in African American Studies, and a B.A. in International Relations.  In her former role as an Assistant Professor, she taught college courses, conducted scholarly research, presented her work at conferences throughout the country, and published an academic book with Routledge Press.  As a therapist, Shawan has worked extensively in communities of color, providing therapy and case management to  adults and children, in virtually every clinical setting. In addition, she has created and delivered culturally responsive clinical training and consultation to therapists throughout the country. Shawan's vocational goal is to help eradicate mental health disparities that impair the health and well-being of communities of color as she continues to provide therapy services through her private practice in Northern California.
Adriana Martinez, LCSW, PPSC
Account Manager, K-12 School Based Trainings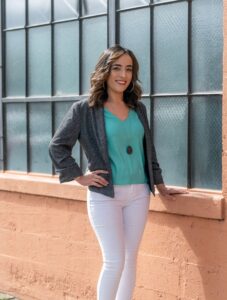 Adriana Martinez (she/her/ella) is the Account Manager of K-12 School Based Trainings at Culture Ally. She is a California Licensed Clinical Social Worker with a Social Work Pupil Personnel Services credential.  Ms. Martinez has over 10 years working in a variety of settings, including  social service and community mental health agencies, hospitals, and schools. As a former Director of Wellness in a high school district, Ms. Martinez helped create the framework for delivering school-based mental health in the district, successfully established four high school wellness, and directly supervised a team of counseling interns and licensed clinicians. Ms. Martinez is a first generation, bilingual and bicultural Latina therapist. Her vision for mental health care is rooted in culturally-affirming practices that eradicate cultural and systemic oppression which negatively impact  mental health outcomes for Black, Indigenous, People of Color (BIPOC).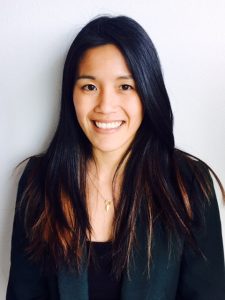 Theresa Chan (she/her) is a counseling psychologist and social justice advocate who is committed to promoting meaningful and inclusive spaces for diverse communities. Based in Portland, Oregon, U.S., she carries experience in academia and community mental health, holding roles as an educator, consultant, and researcher. With her intersecting identities and psychologist perspective, Theresa aims to create social and equitable change at both the individual and systemic level, as well as empower individuals to share connections, build community, and create collective strength. With a love of meeting new people and creating meaningful relationships, she strives to continue advocating and learning from others.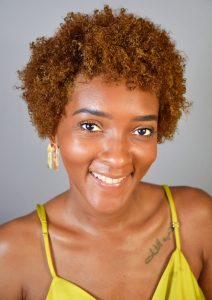 Jasmine Milan Williams (she/her) is the Executive Assistant of Culture Ally. She is a Multidisciplinary Artist, and a Teacher at California State University, East Bay, who collaborates with BIPOC artist and organizations to tell bold stories and shine light on Black and Queer Liberations. She holds a BA in Theater with a minor in Communications.  As an Artist, Teacher, and Communicator she aims to make sure everyone is included in every conversation, especially when it comes to mental health and wellness.
Taiwo Shabajo (he/him) is the Creative Web Developer for Culture Ally. Taiwo has over 10 years of experience providing high-impact web solutions for diverse industry organizations. He is skilled at optimizing user experience through innovative solutions and dynamic interface designs. Taiwo successfully enhances user engagement for well-known brands and provides a compelling user experience to improve brand loyalty and customer retention.