Let's Build A Community
March 18, 2021
2021-03-20 17:34
Let's Build A Community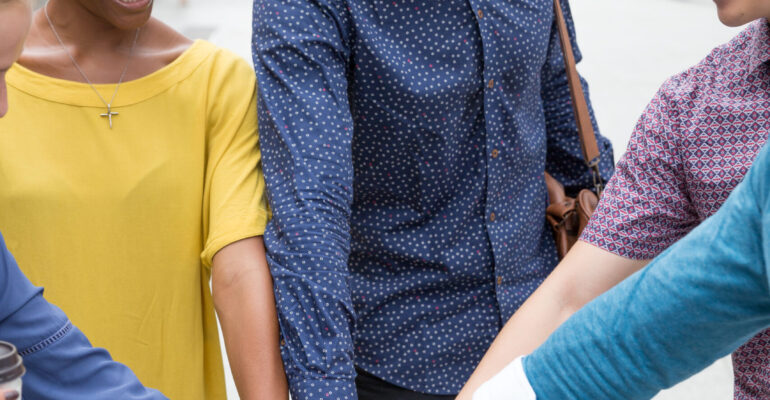 Let's Build A Community
When people first contact us at Culture Ally, regarding culturally responsive counseling, the question of community is usually raised in one way or another.
Sometimes, it comes in the form of an assertion, such as, "It's our [read white people's] work and our responsibility."
Other times, it comes in the form of a question, such as, "Who will be in the group, because I don't know if I feel comfortable addressing these issues in mixed [read multi-racial] groups."
While very different, both statements have something in common—-anxiety. If we are brutally honest, we can admit that talking about social and cultural politics does raise intense anxiety. For everyone; no matter one's race! The content of the anxiety may differ along racial lines, but the discomfort remains the same.
The intensity of this cultural work often leads people to want to move into separate, homogenous spaces, that offer safety, comfort or accountability. An anti-racism reading group, solely for white clinicians, offers participants an opportunity to do important self-work needed for growth. A closed support group, for clinicians of color, offers participants the space needed for processing and healing from the trauma of direct and indirect racial assaults. We cannot deny the validity of these spaces. But we also cannot take them as the entire solution to the vast social and cultural dilemmas present within the field of psychotherapy.   
Alternatively, community interactions with as many people who are socially diverse from you, is central to growth as a culturally responsive clinician. In this journey, therapists need to do the personal work necessary to operate in mixed groups in an authentic, compassionate and safe manner. Safe spaces for this type of professional growth have been lacking. Culture Ally hopes to change that situation.
Culture Ally's trainings, consultation groups and community discussions are a space for everyone to participate and learn. Each of us holds knowledge, experiences and insights that are essential for others' growth as culturally responsive clinicians. Consequently, we invite everyone to the table. Culture Ally will create and maintain the integrity of this safe and gracious space. We simply ask that you enter it with openness, peace and a willingness to grow, as you honor the words and growth process of those around you.